Units 5 – 8 Clonshaugh Business & Technology Park,
Coolock, Dublin 17, D17 Y336
T. 01 867 1707 | E. info@shamrockrosettes.com
www.shamrockrosettes.com | www.shamrockrosettesclothing.com
---
Support Us In Our Mission
Shamrock Rosettes is part of the Speedpak Group. Our mission is to improve the employability of long term unemployed people by providing real work experience, accredited industry-led training, mentoring, tailored interventions and supports in a commercial business environment.
---
Our Products & Services
Shamrock Rosettes supplies customised rosettes, badges and sashes for agricultural shows, pony clubs and equestrian events including showjumping, dressage, eventing and vaulting. We also offer design and event plannign support.
Visit our online store where you can design and buy screen-printed t-shirts and embroidered sportswear. We offer volume discounts on customised, personalised and promotional clothing, workwear and merchandising apparel. We sell t-shirts, polo shirts, hoodies, jackets, gilets, sweatshirts, uniforms, baseball caps and sweatshirts for charity runs, sporting events, school and workplace events, conferences, sports clubs and associations.
---
How you can support us and our community
By buying our goods and service.
By considering us as your customised clothing supplier for your promotional activities or corporate events.
By inputting into and collaborating on industry-led training programme.
By providing work experience and employment opportunities for our trainee.
By providing your expertise on projects, programmes and through committee Board membership.
---
Sustainable Development Goals [SDGs]
When you support us you are helping us achieve the following Sustainable Development Goals: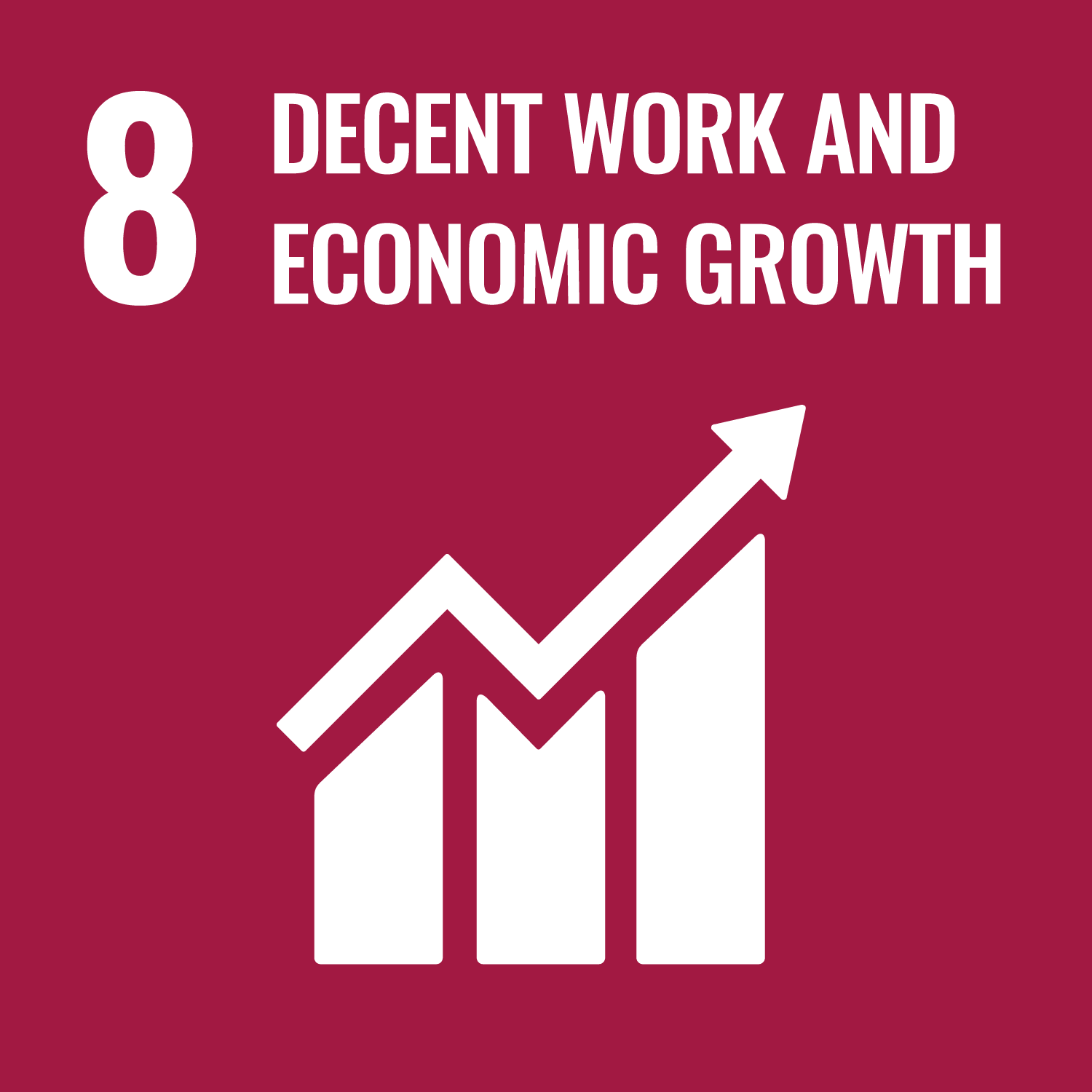 ---
Contact Us
We would be delighted to hear from you!
T. 01 867 1707 | E. info@shamrockrosettes.com
Buy online at:
www.shamrockrosettes.com | www.shamrockrosettesclothing.com